Durham Ranch hosts tours, hunts and activities all year around.  Take in the beautiful landscape and watch while the buffalo, deer and antelope graze.  If you are in for an adventure, sign up for a trophy buffalo or antelope hunt. Check out what's happening at the Durham Ranch and in the local community.
Durham Ranch Tours
June 4th to August 30th
Durham Ranch
---
18th Annual Durham Ranch Charity Buffalo Stampede 5k/10k Walk/Run

June 1st, 2019
Durham Ranch
18th Annual Durham Ranch Charity Buffalo Stampede 5K/10K Walk-Run, was held on Saturday, June 1st, 2019.  The popular annual charity event once again raised over $30,000.  All proceeds went to the Powder River Energy Foundation, serving those in need in northeast Wyoming.
After the tumultuous weather, the week leading into the event, Saturday morning brought big, sunny skies and a light, cool breeze for the walk/run.  As close to perfect as it gets. The nice weather helped with continued good participation including around 180 folks in attendance.
Overall women's and men's race champions for both distances took home one of a kind, hand-made clay medallions with bison leather straps by Deb Penning of  Baker City, OR., an assortment of Durham Ranch buffalo meat, buffalo jerky and ranch raised honey as prizes.
After the delectable buffalo burrito breakfast served up by Hank's of Wright, the events were capped off by the traditional annual Buffalo Chip Toss where the women's and men's champions each took home a case of Durham Ranch buffalo brats.  Arrow Langston from Wright, returned as the women's champion and, Chris Penning from Hulett won the toss for the men.
Overall Race Winners
5K Men's: Layne Stroschein, Time of 23:34
5K Women's:  Meghan Hanson, Time of 22:23
10K Men's:  Nic Penning, Time of 38:23
10K Women's:  Sarah Glasser, Time of 56:47
5K Results
Meghan Hanson, 22:23 (Overall Women's Champ)
Layne Stroschein, 23:34 (Overall Men's Champ)
Jerad Brewer, 24:37
Sam Barkey, 25:23
Rachel Barnhurst, 25:37
Tim Hanson, 26:03
Stephan Albin, 26:27
Elijah Ellis, 26:48
Kelly Glasser, 27:10
Wyitt Knight, 27:22
Tami Maher, 27:51
Will Thomson, 28:07
Nolan Olson, 28:20
Peter Albin, 29:04
Grady Lembke, 29:21
Chris Penning, 29:29
Jen Johnson, 30:10
Carter Lembke, 30:10
Hannah Schadewald, 30:19
Danielle Barhurst, 30:19
Dan Lubken, 30:37
Mauren Glasser, 31:13
Bob Vergnani, 32:50
Cody Reynolds, 33:05
Ethan Barnhurst, 33:10
Sawyer Hanson, 33:15
Paige Brewer, 33:42
Stephanie Ezell, 33:43
Kris Drevlow, 33:51
Joseph Thomas, 34:43
Holly Phinney, 34:57
Todd Phinney, 34:57
Christine D'Angelo 34:59
Krystal Barkey, 34:59
Alena Gronewold, 35:44
Christie Larsen, 35:58
Zane Macey, 35:59
Denise Lubken, 42:02
Becky Dahill, 42:33
Tom Dahill, 42:33
Nancy Watson, 44:59
J. Snyder, 44:59
Marvin Tabor, 46:31
10K Results
Nic Penning, 38:23 (Overall Men's Champ)
Shaun Hottell, 49:42
Levin Jensen, 52:26
Sarah Glasser, 56:49 (Overall Women's Champ)
Tyann Woodall, 58:27
Laura Baeza, 59:21
Rhiannon Suchor, 1:00:09
Dolan Glasser, 1:06:56 (Age 12)
Adilene Hanson, 1:08:51
Aimee Sherman, 1:10:32
Coeur Stone, 1:11:31
Roger Peabody, 1:13:53
Jon Rowe, 1:16:42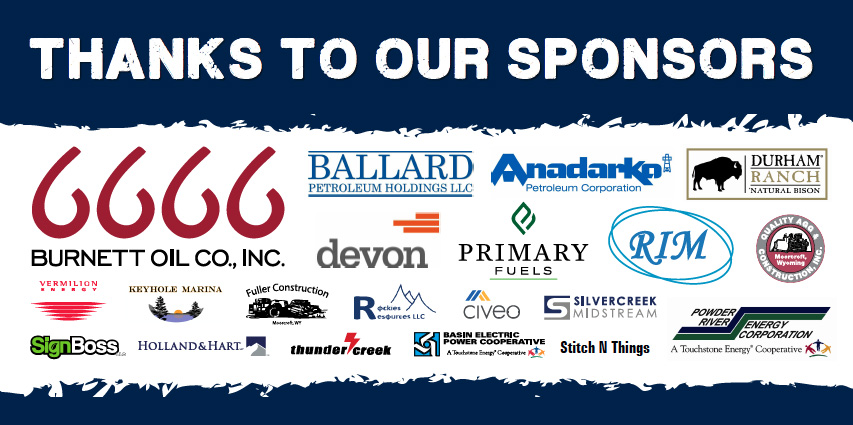 ---
Annual Wright Days Celebration
3rd Weekend in June
Wright, WY
Visit wrightwyoming.com
The annual four-day Wright Days celebration takes place the third weekend in June, offering a chance for the entire community to get together and celebrate Wright. There is fun for everyone. The event includes mud volleyball, a 5K run/walk, a movie in the park, a demolition derby and many other outdoor activities. Bring the family and build community. Wright Days is for everyone.
---
Wright's Annual Hunter/Rancher Chili Feed
September 30th
Wright, WY
Hosted by the Silver Sage Senior Center includes many door prizes as well as live and silent auctions and occasionally includes donated Durham Ranch bison burger.
---
Pronghorn Season
Pronghorn Archery runs the month of September and Rifle runs the month of October
Durham Ranch
Contact the Wyoming Game and Fish Dept. for the most current information.
---
Bison Hunting Season Late Fall/Early Winter
December-January
Durham Ranch
---
Discover the Keys to Successful Bison and Land Management
March 18-21, 2019 – SOLD OUT
Learn More →
Visit Crossroadsranchconsulting.com
---