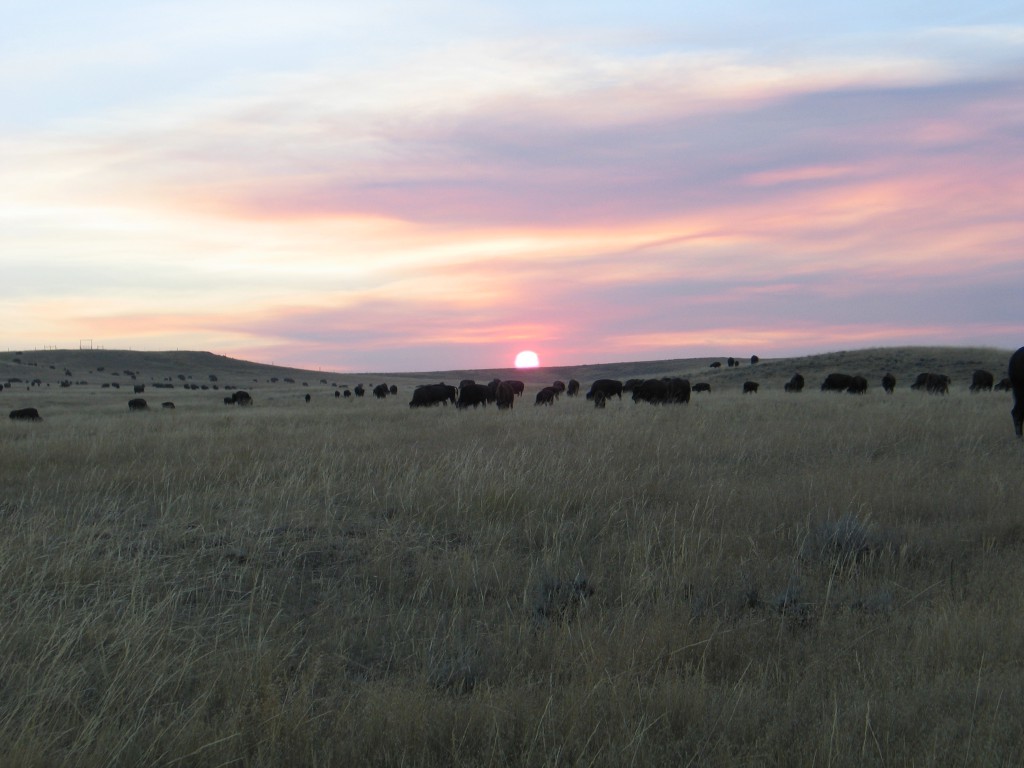 The Durham Ranch Tour
The Durham Ranch Tour will let folks adventure through time and experience one of the world's largest and oldest working buffalo ranches. With around 3,000 bison currently on 55,000 acres, Durham Ranch has been actively engaged in the raising of bison since the mid 1960s.
Learn about the animal that is a main symbol of the western U.S. as well as how Durham Ranch manages its resources holistically; maintaining a large herd of grazing animals while improving the rangelands they live in. See the special working facilities for the buffalo that have been designed and developed over the last 50 years. There are photo opportunities galore on this interesting, enlightening tour.
Tours will be offered from 10am-12noon, Tuesdays and Fridays from June 4th to August 30th.  The Gillette Visitor Center will be handling our tour bookings, so please contact them directly for reservations.  They can be reached at (307) 686-0040 or click here for their activity and tour information.
If you have detailed questions, please feel free to contact us.