This recipe was submitted from one of our loyal customers and friends here at the ranch.  Simple and Delicious… what could be better?!  Enjoy… !
Start by WASHING YOUR HANDS
INGREDIENTS:
1 pound of ground bison. (buffalo)
1/2 pound of ground pork.
1/2 cup of finely chopped onion.  (prefer sweet onion)
3/4 cup chili sauce.
1/2 cup of milk.
1 egg.
2/3 cup of bread crumbs.
1 small garlic toe.
2 or 3 strips of bacon.
Optional items:
1/4 cup of finely chopped green pepper
1/4 cup of finely chopped red pepper
1/4 cup of ketchup
salt and pepper to taste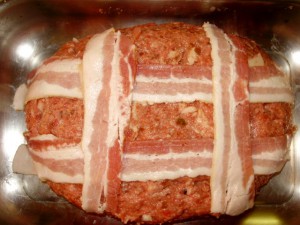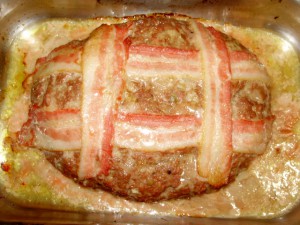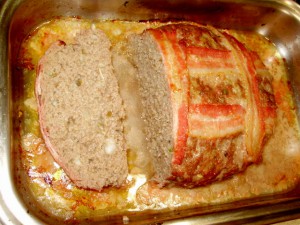 Put all the ingredients (EXCEPT THE BACON STRIPS) in a large mixing bowl and mix very well.  Then place the mixture in a pan, form into a loaf and place the bacon strips on top.
Set the oven temp to 350 degrees and bake from 60 minutes to 75 minutes depending upon how thick you make the loaf.
Enjoy eating!
Gary and Ann ~ Two old-timers from Graham, WA